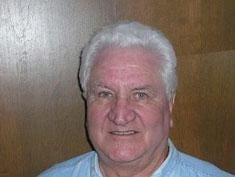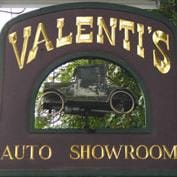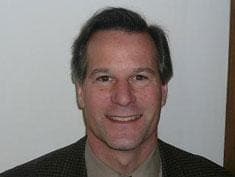 Mr. Rob Valenti
General Manager
The first Valenti automobile dealership was opened in the 1920's by Bob's father, Ferdinand Valenti, Sr., in Wallingford, CT. Today Valenti Auto Sales continue at that same location. Mystic, CT became the second dealership in 1973. At that time, it was located in downtown Mystic and was called Bob Valenti Chevy-Olds. Ten years later in 1983, as business flourished, Bob Valenti Chevy-Olds moved into its new facilities here on Jerry Browne Road. During that same year, Bob Valenti opened Village Ford on Route 1 in Stonington, CT. A year later, Village Ford moved to its new facility next to Chevy-Olds on Jerry Browne Road. In 1989, Bob Valenti was awarded a Chrysler, Plymouth, Dodge franchise and opened it in expanded quarters at the Jerry Browne Road site. Jeep-Eagle was added in 1993, forming a very unique Auto Mall experience, where one stop shopping for new cars as well as one of the largest selections of pre-owned cars in the area is a pleasant and satisfying experience.
During the past 35 years, Bob Valenti has sold over 50,000 vehicles in the southeastern Connecticut region. The residents of this area have come to know and trust the Valenti family and their commitment to a satisfied customer.
In 1986, carrying on the tradition his grandfather began 65 years before, Rob Valenti, Bob's son, joined the business. In 1997, Rob Valenti and his cousins purchased a Volkswagen dealership in Groton, CT. In 2002 the Volkswagen dealership was moved to the Jerry Browne Road site, to make the Auto Mall a four franchise location.  In addition to Rob, Bob's three daughters Beth, Cheryl, and Jean, as well as their husbands, all work for the family business.  Most recently Eric Goodwin, Bob's grandson, has been appointed to the Chrysler store.  Many other grandchildren continue to join the family business.
The one constant in this family owned and operated auto business since the 1920's has been and will continue to be the complete satisfaction of you, the consumer, before and after the purchase of your vehicle.
Whether you are a new or valued return customer, you will receive the same friendly and courteous service the Valenti name has come to represent. 
The Valenti family is proud to welcome you to their dealership.
Hours
Monday

9:00 am - 8:00 pm

Tuesday

9:00 am - 8:00 pm

Wednesday

9:00 am - 8:00 pm

Thursday

9:00 am - 8:00 pm

Friday

9:00 am - 6:00 pm

Saturday

9:00 am - 5:00 pm

Sunday

Closed